10AM Sunday
Huapai School Hall
We love to get together at 10am on Sunday's to worship our God, learn, pray and get to know one another. 

Kumeu Baptist is an inclusive community that welcomes all. We believe that Jesus set that standard for his followers and we intend to continue in loving, caring and reaching everyone in Kumeū. 

You can check out past sermons too, to see what our teaching is like.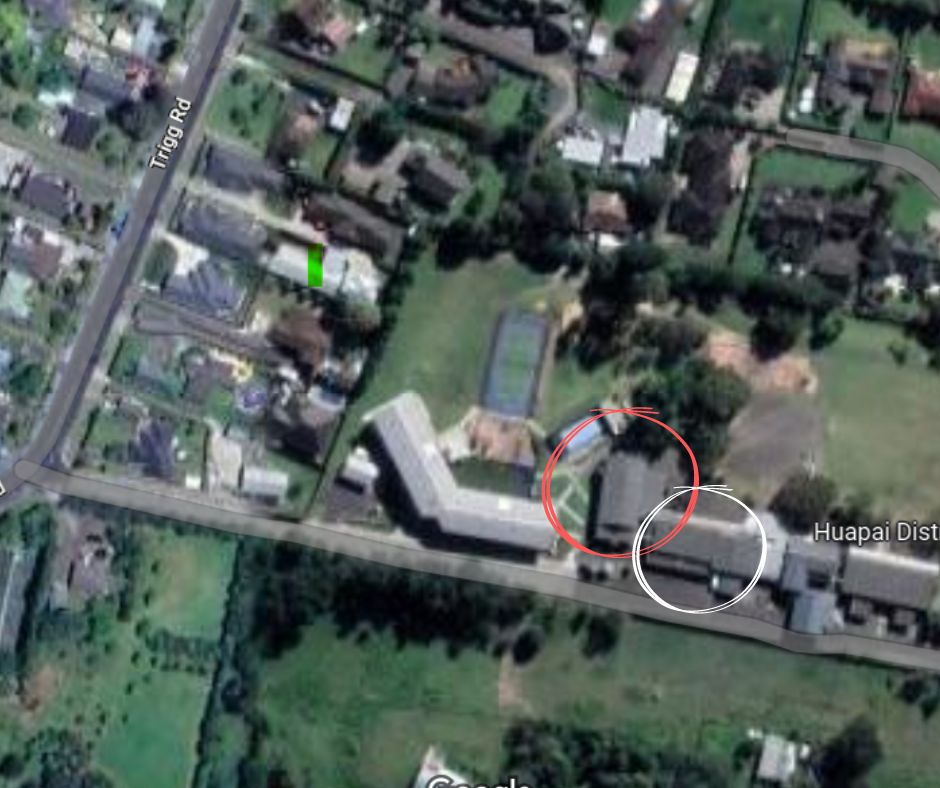 How to find us on Sunday

We meet at Huapai District School. Come up Trigg Road and turn into the school. There are 42 carparks up the drive you can park in.

We meet primarily in the school hall, shown on the map in the red circle.

Kumeu Kids and Axis (intermediate group) is located on the right classrooms in the white circle. The kids and leaders head out during the service - so come to the hall first!
We love to get together every Sunday!
Here at KBC we are passionate about discipleship. Check out what we think it means to be a disciple of Jesus.  When we gather on Sunday's we love providing different opportunities for people to learn. What that means is some weeks we have a sermon and other weeks we spend time discussing topics at tables in groups. Don't worry, you can turn up any week and you will be warmly welcomed and have a place among us.

On Sunday's we love to celebrate, inspire, teach and worship. We love to sing together, hear the Word, inspire each other with stories and celebrate what God is doing in across KBC and our community.

During the week we have further opportunities for discipleship. Check out what is on in our Village. Each group in the village has its own flavour last for a varying amount of time. Have a chat with a pastor to talk more about the groups. 
Children are a part of our Sunday Service

We love kids!

We believe God speaks to kids just as much as adults and love to help children develop their connection with Him. 

Each Sunday the children gather with us in the hall. About half way through they are invited down to the classrooms for their own study and games. We often have morning tea for the kids too (please let us know about any allergies). As a parent or guardian you are welcome to come with your child and stay as long as you like. 
If I rise on the wings of the dawn, if I settle on the far side of the sea, even there your hand will guide me, your right hand will hold me fast.